Looking to inject some life and laughter into your classroom with poetry? If so, you're on the right path. Poetry can be a powerful educational tool, a memorable way to express emotions, and above all, it can be incredibly fun. If your students are in need of a little light-hearted humor, why not consider sharing some funny poems about teachers? These selections, guaranteed to engage your class and lift spirits, have been thoughtfully compiled from various sources including Edcor, Scribd, Zippy, and Issu. If the poem you are looking for isn't available under the header, you can be sure to find it on one of those sites.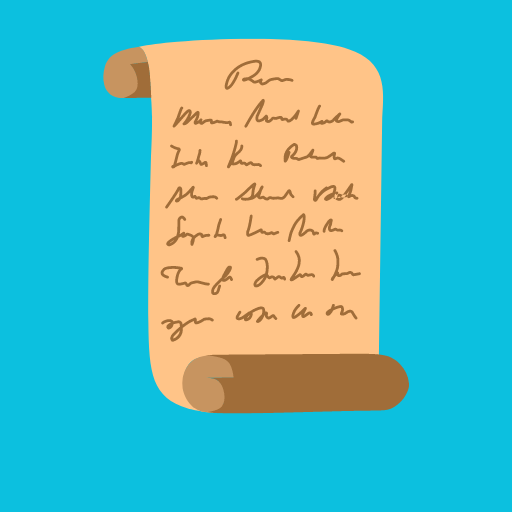 Marilyn L. Taylor's "Subject to Change"
This charmingly constructed piece by Marilyn L. Taylor showcases a profound love for her students. As a teacher, she depicts the reciprocal affection and longing that arises when school is not in session. Her poem emphasizes the point that not only students, but teachers too, experience a sense of attachment and miss their cohorts during breaks. As students graduate and new classes come in, the memories of past students — their jokes, their challenges, their victories — linger on. Taylor's warm, affectionate tone amplifies the essence of teaching as a deeply personal and emotional profession. The poem perfectly captures the struggle of letting go of students while also carrying the responsibility of shaping new ones.
They are so beautiful, and so very young

they seem almost to glitter with perfection,

these creatures that I briefly move among.

I never get to stay with them for long,

but even so, I view them with affection:

they are so beautiful, and so very young.

Poised or clumsy, placid or high-strung,

they're expert in the art of introspection,

these creatures that I briefly move among—

And if their words don't quite trip off the tongue

consistently, with just the right inflection,

they remain beautiful. And very young.

Still, I have to tell myself it's wrong

to think of them as anything but fiction,

these creatures that I briefly move among—

Because, like me, they're traveling headlong

in that familiar, vertical direction

that coarsens beautiful, blackmails young—

the two delusions we all move among.

Marilyn L. Taylor
Kalli Dakos' "A Teacher's Lament"
Best known for her engaging children's books like "MS. Cole" and "Onion Roll," Kalli Dakos is also an accomplished poet. In "A Teacher's Lament," she draws from her own experiences as an educator, weaving humor into the repetitive and often absurd excuses heard from students. Dakos ends her poem with a humorous twist — she herself has forgotten her work at home, suggesting that she has unintentionally adopted some of her students' habits. This amusing reflection is sure to resonate with teachers who have found themselves in similar predicaments.
Don't tell me the cat ate your math sheet,

And your spelling words went down the drain,

And you couldn't decipher your homework,

Because it was soaked in the rain.

Don't tell me you slaved for hours

On the project that's due today,

And you would have had it finished

If your snake hadn't run away.

Don't tell me you lost your eraser,

And your worksheets and pencils, too,

And your papers are stuck together

With a great big glob of glue.

I'm tired of all your excuses;

They are really a terrible bore.

Besides, I forgot my own work,

At home in my study drawer.

Kalli Dakos
Diane Gilliam Fisher's "Room 19, Eakin Elementary"
A splendid depiction of the daily roller coaster ride of an elementary school teacher, Fisher's poem highlights the hilarious and sometimes bewildering antics of young students. She vividly describes children poking holes in milk cartons or teasing their classmates — instances that capture the beautiful chaos of an elementary classroom. Fisher's poem is a loving homage to her students and the happiness they bring her, despite the challenges that come with teaching. Her tongue-in-cheek commentary about children's excuses for incomplete work, such as fat pencils slowing them down, is both relatable and funny.
Cecil B. Morris' "Teaching Dreams"
Morris' poem "Teaching Dreams" is a whimsical journey through the dreamscapes of a teacher. Morris imaginatively narrates how her students make appearances in her dreams, their often bizarre questions and comments serving as comedic relief. The poem conveys a sense of trepidation felt by teachers when students raise their hands, owing to the unpredictability of their inquiries. The comical imagery of students returning like salmon to a spawning bed in her dreams adds an extra layer of humor to this already engaging poem.
Darren Sardelli's "The Silliest Teacher In School"
Offering a different perspective, Sardelli's poem humorously captures how students view their teachers. It presents a comical image of a teacher punishing inanimate objects around the school, resulting in an amusing misunderstanding with the principal. This light-hearted poem provides an imaginative peek into the thought process of students when they face school discipline, painting teachers as characters who seemingly enjoy handing out homework and detentions.
Our teacher gave detention

to the fountains in the hall.

She handed extra homework

to the artwork on the wall.

We saw her point a finger

at a banner and a sign.

She said their bad behavior

was completely out of line.

The principal approached her

and said, "What is all this fuss?

I heard you tried to punish

all the tires on a bus.

"You've made the teachers angry

by disrupting all their classes,

so if you want to keep this job,

you have to wear your glasses!"

Darren Sardelli
Janie Reinart's "Marked for Life"
In her poem, Reinart masterfully encapsulates the emotionally charged journey of a teacher. Despite the tearful moments and visible scars of stress, the transformative power of teaching triumphs. Seeing her students learn and develop makes all the hardships worthwhile. This poetic expression is a testament to the resilience and dedication of teachers who, despite the hurdles they face, find joy in nurturing the future generation.
Eileen Snook's "Opposites"
In her brief yet impactful poem, Snook raises a poignant issue — the inadequate compensation teachers receive compared to the crucial role they play in shaping society. She paints a realistic picture of the daily challenges teachers face and questions the societal norms that undervalue their contributions. Despite the financial disparity, she highlights teachers' unwavering dedication to their profession.
Asha Cook's "Don't Want To Say Goodbye"
From a student's perspective, Cook pens a touching tribute to a cherished teacher. The teacher's kindness has left such a deep imprint that the student is fearful of leaving and facing the world's harsh realities. This poem underscores the lasting influence a teacher can have on a student and reflects the depth of relationships that can form in a classroom. It ends on a bittersweet note, acknowledging the inevitability of parting but cherishing the lasting memories and lessons learned.
I remember the times when you were there for me.
Through my many tears you helped me really see
that you were always there for me.
You stood close to me like a friend, there for me
until the end.

I will never forget you and the things
you helped me through.
My inspiration is you.
You were always there when I needed you.
I now will always have great memories of you

You would ask me, "How are you doing?"
I would say I'm fine
as tears start to form in my eyes .
You always knew that I was really not fine.

You are someone I want to be like.
I found out who that person is; that person is you.
I hope that you remember me through your days.
You have touched my heart in so many ways.

I look up to you and I see a ray of sunshine
shining in on me.
I knew God sent me one of his angels
when he sent you to me.

You help me through it all,
coming to save me every time I fall.
If I could say one word, that wouldn't
tell it all.

I am so happy to have you with me.
You helped me to really see what I couldn't see.
You helped me to find the real me.
You turned me into the beautiful person
I was meant to be.

If I say goodbye to you, I will just fall apart
because you have always been in my heart.
I don't want to lose you.
You care about me and I care about you too.

I remember the day I first met you and you met me.
It was like it was really meant to be.
You are someone I hold close to my heart.
There I know that we will never be apart.

Asha Cook
Asha Cook. "Don't Want To Say Goodbye." Family Friend Poems, Jun 2011.
Conclusion
In conclusion, the power of poetry extends far beyond simple enjoyment. It can offer a lens into the complexities, challenges, and delights of various professions – in this case, teaching. Each of these poems provides a humorous, moving, or thought-provoking look at the world of education from various angles. They highlight the joy and passion teachers bring to their work, despite the numerous challenges they face. These poems serve as a fitting tribute to educators everywhere, reminding us of their invaluable contributions to shaping future generations. Whether you are an educator seeking connection, a student trying to understand your teachers better, or simply someone looking for a good chuckle, this compilation of poems about teachers will certainly strike a chord. So, let's celebrate the teaching profession and continue to promote the positive impact of humor and empathy in our classrooms through the power of poetry.