If you have a younger child who is still learning to read and comprehend, chances are that you've heard the term "reading level". It may have been mentioned by your child's teacher during a parent-teacher conference as they discussed the importance of building up a reading habit. Understanding the concept of reading level and being able to determine your child's reading level is crucial in supporting their reading development and ensuring they have access to appropriate and engaging books.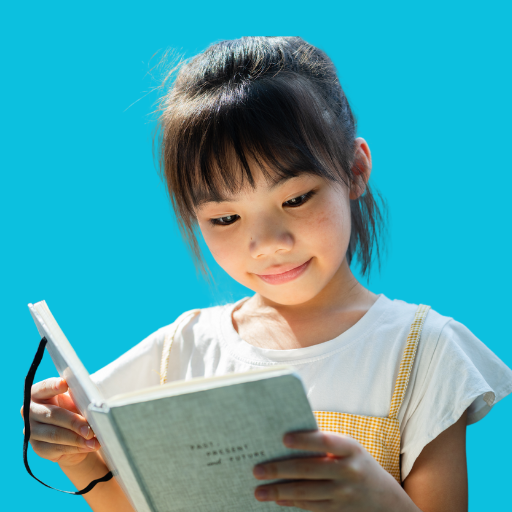 Reading level refers to the level of difficulty or complexity of a text that matches a child's reading skills. It takes into account factors such as vocabulary, sentence structure, and overall comprehension. Knowing your child's reading level is beneficial for several reasons. Firstly, it helps you select books that are neither too challenging nor too easy for your child. Finding books at their reading level ensures that they can read independently with minimal frustration or confusion, which fosters their confidence and enjoyment of reading. Additionally, books at an appropriate reading level provide opportunities for your child to practice and improve their reading skills.
What Does Reading Level Mean?
In simple terms, reading level is defined by how complex of a book a child can read independently. However, it may rather be a difficult task to evaluate a child's reading level. For example, as soon as your little one enters first grade, you may tempted to buy a bunch of books that are labeled for first graders thinking that these will be perfect for your kid; however, that might not be the case.
Nowadays, students read at a wide range of different levels in different classrooms. Although the reading comprehension level of each child is regularly determined by most schools with the help of reading assessments, but each child develops differently. Thus, what is suitable for one 6-year-old may not be the best option for another kid of the same age.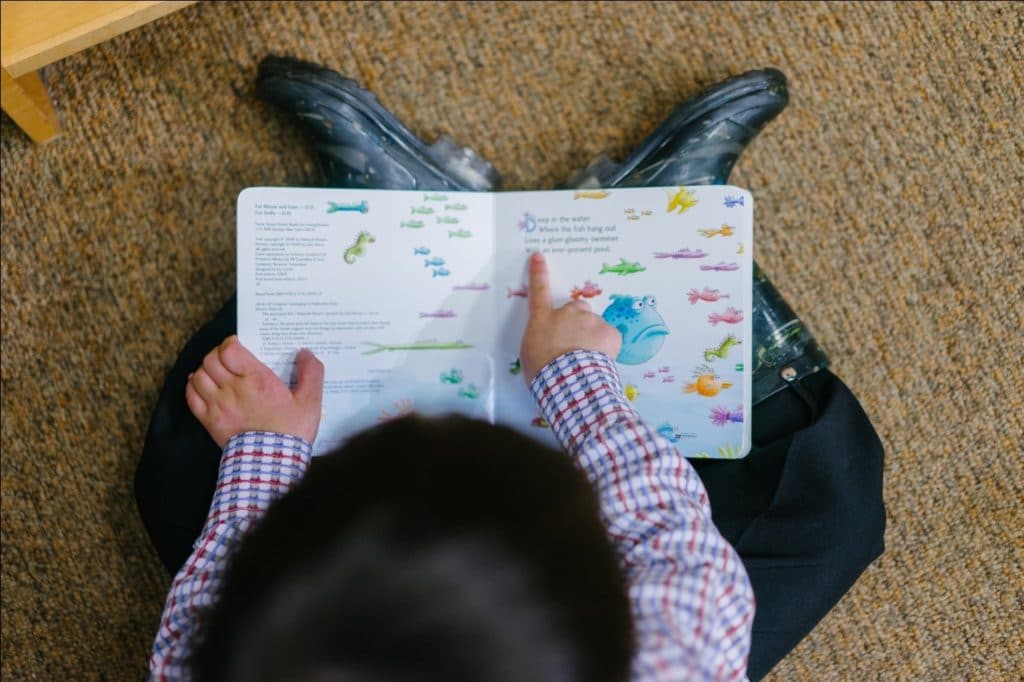 How Important is it To Be Aware of A Child's Reading Level?
As a child first begins to learn reading, they unknowingly embark on a journey that can be exciting and magical. In fact, every phase of early childhood literacy enrichment directly or indirectly leads up to reading.
If this habit is introduced properly into a young child's life, then it can bring huge short and long-term. If done on a daily basis, reading can do wonders for the development of your child's learning.
Basically, this is the time that your child is building up their foundational strength that will help them became a better learner as they grow up. Additionally, it will also help them in other aspects of their life, including critical thinking, sparking up their imagination, enhance their creativity, and depending on the type of stories they are provided with, build some strong moral and ethical fundamentals of their personalities.
Hence, the journey of starting to starting to read and then developing it into a habit is crucial. This is why there are a few reasons reading level matters so much including:
Books That Have a Higher Reading Level Than a Child's Ability: Reading such books will be too complex for your little one. They'll come across words and phrases that are far beyond their understanding and comprehension levels. Children during this time period want to learn everything Hence, not being able to understand things that are supposed to be easy will likely cause them to get frustrated and discourage them from continuing reading the book altogether.
Books That Have a Lower Reading Level Than a Child's Ability: A book that is below your child's reading level may not help them as much as you'd like to. Although might continue reading it, it would be too easy for them. It won't challenge them enough to advance their reading skills. They won't come across many new words, complex sentences or interesting phrases. Hence, even if they do continue reading and enjoying such books, they will cause their reading growth to get stunted.
Books That Have a Much Lower Reading Level Than a Child's Ability: Although this is in stark contrast to the first point, the result of this could very well be the same. A book that is too far below your child's reading level will not be interesting enough for them. They won't come across ideas or words that are complex enough to catch their interest. Hence, chances are that they'll get bored and give up reading the book.
Books That Are in Accordance to a Child's Reading Level: When a child reads a book that is written according to their reading level, not only will they be more interested in continuing the book, but will also face sufficient amount of challenges that will help enhance their reading abilities. They will come across words and phrases that may be a little difficult to understand at first, yet easy enough for the kid to be able to make sense of it themselves. It will also be able to fire up their imagination, without getting too overwhelming or underwhelming. And the best part is that they are more likely to actually enjoy what they are reading, instead of looking at it as another chore or homework that they have to get through.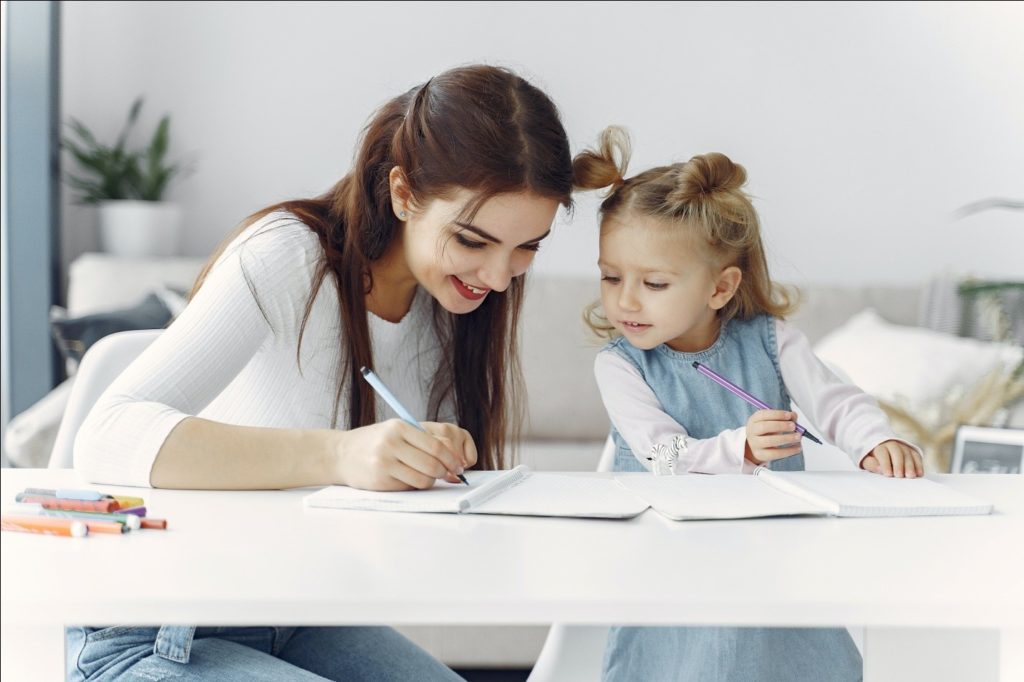 How Can Reading Level Be Measured?
If you do a quick search on the internet about reading levels, you will be presented wit a wide array of reading-level systems. To save you the headache, we have compiled a list of some of the commonly used readability systems that are a good place to start.
• Foutas-Pinnel Guided Reading Level
Also referred to as Fountas and Pennel, or sometimes just as Guided Reading Level, this reading-level system supports the guided reading program designed by Irene Fountas and Gay Su Pinnell. A number of factors contribute towards the assessment of individual books that are classified for different reading levels. These factors include word repetition, the length and complexity of the sentences, as well as, the number of illustrations in the book.
• DRA
Acronym to Developmental Reading Assessment, DRA refers to a standardized reading test. To determine the reading level, each child is given a test. Afterwards, they are assigned a letter ot number score from A1 through 80. Different books are assigned different DRA scores through this system that correspond with the different scores that can be earned by children after they take this test. To find a book that is suitable for your child's reading level, all you have to do is find books that have the same DRA score as your child got on the test.
• Grade Level Equivalent
This is perhaps the easiest reading level system to understand. To measure a student's reading level, Grade Level Equivalent tests them against the expected reading level of their school year. So if a fourth grader, who is just starting off their school year, shows a reading level that is on par with expectations, then they will be assigned a reading level score of 4.1. This stands for fourth grade and first month of school. However, if another student is still struggling with reading the kind of stuff that their peers should be able to read, they'll be assigned a lower score, such as 3.8. This means that the reading level of this student is at the level that is usually expected from a third grader in their eighth month of the school year. This can make it easier to get them books whose reading levels are labeled according to the school year of the stude
• Lexile Framework
Also known as the Lexile level or Lexile measure, this scoring system was developed by an educational research team funded by the National Institute of Child Health and Human Development. This system uses tests scores from Scholastic Reading Inventory test (SRI) or a standardized reading test, and converts those scores into equivalent reading levels. This makes it possible for students to be matched with reading material that is best suited for their growing abilities.
• Five Finger Rule
This isn't an official test for reading level and may not always be a hundred percent accurate, but it can be a fun, do-it-yourself activity for when you aren't sure if a book is suitable for your kid's reading level and don't have immediate access to the aforementioned tests. All you need to do is pick out a random page from a random book, and make your child read it out loud. Every time they struggle with a word, or skip over it altogether, put one finger down. If the kid is able to reach the end of the books before you put all the fingers down, then it means that the book is likely written a level that is comfortable for your child to be able to read independently without any supervision. However, if you put all five fingers down and the kid still continues to struggle, then you may want to find something easier.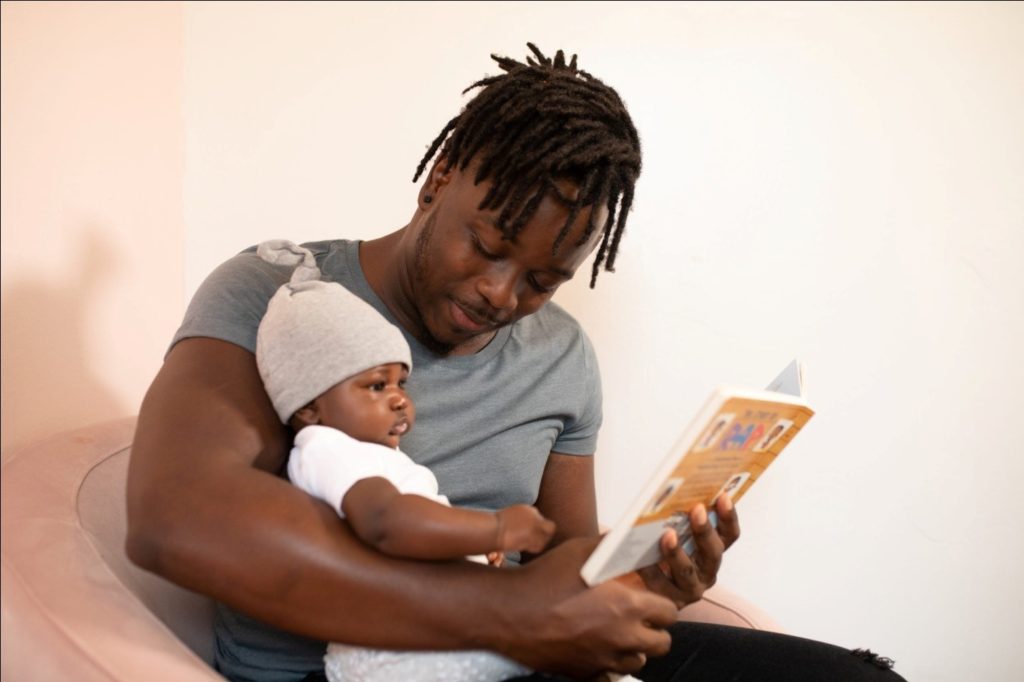 How Can I Determine The Reading Level of My Child?
It can be a complex process to measure the reading level of a child. All these different systems measure different factors, which include complexity of the text, speed of the words, and even comprehension of the text. It is likely that your child's school will assess their reading level by the use of various of method and reading-level systems along with some old-fashioned teacher intuition. Teachers have a good sense of figuring these things out.
However, if you're still wondering how a teacher determines the reading level of all the students, here's a rough breakdown of the process.
The teacher will individually sit with each child on a regular basis, and read a few passages with them in order to determine the following.
• Accuracy
This means that the teacher will keep a check on how many words can the student read accurately. The ideal range here is around 90-95%. This means that if a child is able to read more than 95 words correctly for every 100 words read, then the book may be too easy for their reading level and that they should be moved up a notch.
On the contrary, if they aren't even able to read 90 words for every 100 words accurately, then the book may be difficult for them, and they needs something easier to build up their vocabulary. This range of 90-95% is perfect for kids to be challenged enough to make progress, but not too much or too little that it gets frustrating.
• Fluency
This means they will test the student's reading speed or how many words they can read per minute. However, it isn't easy to determine an ideal range in this aspect as it can widely differ through different levels of reading.
In fact, it isn't even considered that important during the earlier stages of reading, and isn't taken into serious account until the student has developed a proper vocabulary, as well as accuracy an comprehension. Again, it most likely depends on the teacher and the district as to when the fluency is started to be taken into account.
• Comprehension
This means to determine whether the student is able to accurately comprehend and understand the text that they are presented with. Similar to fluency, the ideal range for comprehension can also carry based on the reading level.
For instance, younger readers may get a pass on comprehension just by being able to recall the facts and events that transpired in the passage that they just read. However, older readers will have to discuss the story in-depth and provide insights and analysis, depending on where they stand on the reading level system.
After going through this process, the teacher will determine what reading level best fit the current reading ability of your child.
So the best way to determine the reading level of your child is to simply ask their teacher. Not only will the teacher be able to help you with determining their reading level, but they are also likely to help you pick out books and discuss how to maintain a good reading habit for your kid.
How to Determine Reading Level of a Book?
Just like determining the reading level of a child, there are many factors that go into determining the reading levels of a book. However, the great news is that most of the popular children's books are already leveled using various reading-level systems to makes things easier for parents, as well as, teachers and librarians who are planning on buying books for a specific age range.
As we discussed earlier, the best option is to discuss this with their teacher. They will be able to give you a couple of book titles that will be suitable for your kid. In fact, chances are that the teacher may also have a reading list that can help your child build reading habits.
Aside from that, you can also consult the school librarian. Since books at the school library are sorted according to their reading levels, the librarian will be able to point you in the right direction according to your child's age and class.
However, if your child is a particularly passionate reader, and the book suggestions you get from their teacher and librarian aren't enough, or you just want to expand their reading vocabulary even more, there are some online resources that you can consider making use of as well.
• Scholastic's Book Wizard
If you visit the official website of Scholastic, you will find that it offers a Book Wizard that allows you to search through a huge number of children's books. Currently, they have over 65,000 books in their database. You can use the title of author of any book to search using one of four different reading level systems. The results can also be filtered by subject, genre and grade level for more relevant recommendations.
• Lexile Look Up
The Lexile Framework for Reading also offers a website that allows you to look up books that match your child's reading level. You can just enter the reading level of your child, and they will recommend a list of titles accordingly. On the other hand, it also offers the option to look up individual books to determine what reading level they are suitable for. You can use the title of the book or its ISBN number to search through the database.
• Renaissance ATOS Analyzer
This text wizard offers a slightly different methodology of determining a book's reading level as compared to the other options on this list. It allows you to input any text, or even upload an entire file, to check how it rate on the Advantage TASA Open Standard readability formula. Basically, you can input a sentence, an excerpt or an entire book, and it'll tell you if it is suitable for your child's reading level. In addition to that, Renaissance also offers a book finder where you can check it the book you are curious about is already on their reading level database. Thi book finder also allows you to search for both, the ATOS score or the Lexile measure using the title or name of the author of any book.
• Correlation Chart
Since determining reading level can be so complex, chances are that there will be times when you'd already be aware of the reading level of a book under one method or leveling system, but would also like to find out about how the book would be rated on a different leveling system. in such a situation, using this correlation chart that is offered by the State of Washington's public library system can be of huge help. It is very simple to read and understand this chart. All you have to do is find the leveling system that you are already aware of, then move down the columns until you find the correct rating. Afterwards, move across the columns towards left or right to find the correlating ratings across various other leveling systems.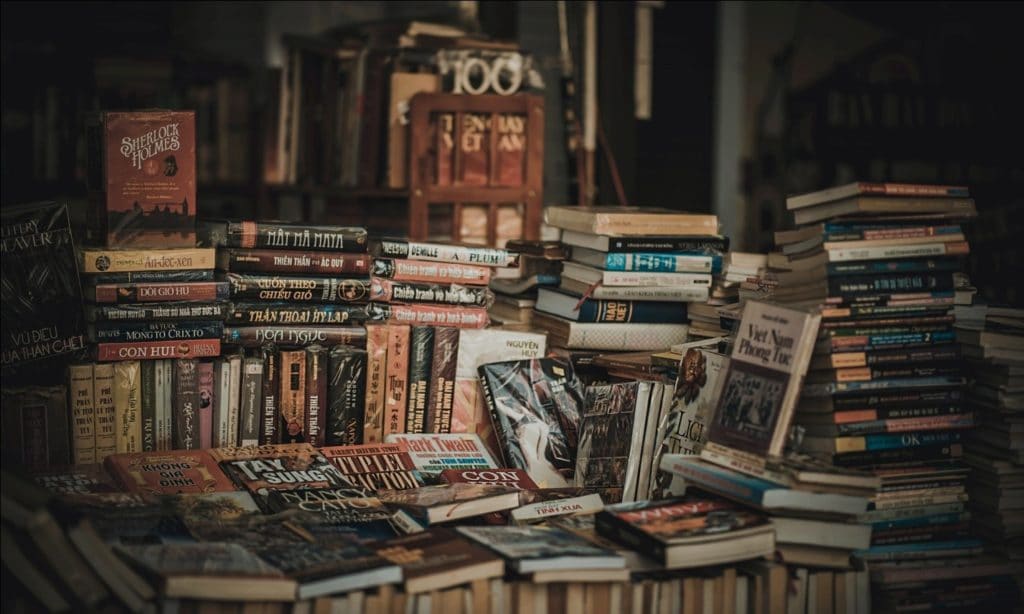 Samples of Books According to Reading Levels
We have also come up with a few samples of books for you to consider for your kid according to their reading level. Although we have used the Guided Reading Level for this purpose, you can use the correlation chart to convert these books to any reading level system you like.
· Guided Reading Level A
Learning to Read with Tug the Pup and Friends by Dr. Julie M. Wood
Dinosaur Roar! by Paul Stickland
Have You Seen My Duckling? by Nancy Tafuri
· Guided Reading Level B
Numbers by Mercer Mayer
In the Woods by Akimi Gibson
Hats by Sara Shapiro
· Guided Reading Level C
Bathtime for Biscuit by Alyssa Satin Capucilli
It Looked Like Split Milk by Charles Green Shaw
Spots, Feathers, and Curly Tails by Nancy Tafuri
· Guided Reading Level D
The Garden That We Grew by Joan Holub
The Purple Pussycat by Margaret Hillert
Tiny Goes to the Library by Cari Mesiter
· Guided Reading Level E
The Ear Book by Al Perkins
I Like Mess by Marcia Leonard
Sometimes by Keith Baker
· Guided Reading Level F
Just Like Daddy by Frank Asch
This Little Chick by John Lawrence
Bear at Home by Stella Blackstone
· Guided Reading Level G
The Carrot Seed by Ruth Kraus
Draw Me A Star by Eric Carle
Freight Train by Donald Crews
· Guided Reading Level H
Building A House by Byron Barton
George Shrinks by William Joyce
A Picture for Harold's Room Crockett Johnson
· Guided Reading Level I
Penguins, Penguins, Everywhere by Bob Barner
The Itsy Bitsy Spider by Iza Trapani
Me on the Map by Joan Sweeney
· Guided Reading Level J
Where the Wild Things Are by Maurice Sendak
Pete the Cat and His Four Groovy Buttons by Eric Litwin
Green Eggs and Ham by Dr. Seuss
· Guided Reading Level K
The Story About Ping by Marjorie Flack
Clifford the Big Red Dog Norman Bridwell
Madeline by Ludwig Bemelmans
Although these books can be a great guide to build the foundation of your child's reading habits, it is also important to keep their interests in mind. Discuss the kind of book they like and try to get them more of those genres and themes so that they don't get bored. At the same time, make sure that they also keep experimenting a little bit, and don't get stuck to one type of books.
However, a crucial point to remember for you as a parent is that learning to read is a long process. You may get frustrated when you see you child not making quick progress from one stage to another per your expectations, but chances are that your kid is learning at their best ability.
The important thing should be that they are making progress, regardless of how small or large. So be patient, and keep encouraging them to read. Finally, whenever you feel it is suitable, try to push their reading level up a notch, but try not to be difficult on them.